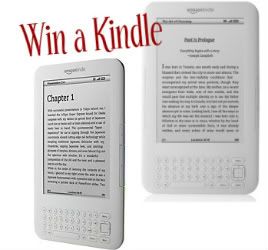 The Mommy Bunch is sponsoring a Kindle for an upcoming Valentine's Day Love of Reading Giveaway!
Bloggers/Authors can get more likes and follows by signing up to be a part of this giveaway. The giveaway will be for a Kindle Keyboard 3G with special offers and will run from January 23 to February 6th (so the winner can get it in time for Valentine's Day).
For bloggers to sign up for the first link it is $5.00 paypal cash to jesicaj1@yahoo.com as a personal GIFT. Each additional link is $2.00. The giveaway will be a big one as Kindles are hot items and I am looking to get between 30-40 bloggers participating (I will possibly consider more depending on interest).
I am also looking to have authors participate by offering a free e-book for the winner for their first link, and $2.00 for any additional link.
The deadline to sign up will be January 16th, or once all spots are filled.  Sign up by filling out this form.
Once you've signed up please join our facebook group to get the html for the blog post to start promoting today, as well as to get the html and RC code for the giveaway once it goes live:  Kindle Giveaway Group
US 18+
Buttons:
175 x 175                                               125 x 125