This post is sponsored by Catholic Central. All opinions are my own.
There's nothing like the Christmas season. You have time to spend with friends and cherish loved ones, and remember those who are no longer with us.
Christmas is one of our favorite holidays, and this year we're really excited to partner with Catholic Central to share some fun games and Christmas traditions — who knows, maybe you'll even adopt one that you use year after year!
---
One tradition that we do in our family is game night. On Christmas Eve we love to simply spend time together as a family. We read books, play games, and hang out at home. It is a nice and relaxing way to spend time together as a family.
What is something you do every year with your family?
Christmas Fun In Five
If you want some fun Christmas Fun ideas and activities, download this free printable by clicking the image below (printable brought to you by Catholic Central).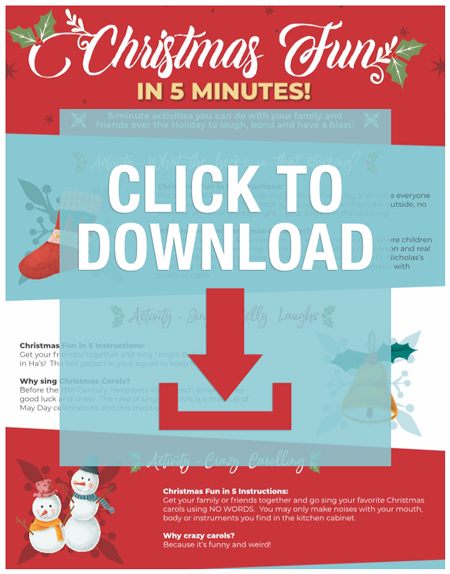 You'll get fun games along with facts, 'whys', and history behind some of the most time-honored Christmas traditions like the one below!
What Is Catholic Central?
You have questions about the Catholic faith and what it means to be Catholic. We have answers. Using a team of witty writers, appealing hosts and even some learned theologians, we've created shareable, snackable videos that teach the timeless truths and deep history of the Church with humor and heart. Produced in the Family Theater Productions studios on Sunset Boulevard in Hollywood, "Catholic Central" entertains, enlightens and inspires.
For more on Catholic Central Visit them at http://www.catholiccentral.com
---
Win A Family Game Night Package
Enter on the form below for your chance to win a selection of games to enjoy with your family. US 18+.