This is a Sponsored post written by me on behalf of éclos Skin Care for SocialSpark. All opinions are 100% mine.
What is Eclos?
The Discovery
Researchers have found that Plant Stem Cells extracted from a rare
Swiss apple, (Uttwiler Spätlauber), show tremendous ability to
stimulate skin stem cells, encouraging aging skin to behave like
younger skin.
Enriched with PhytoPlex24™
Plant extracts, vitamins and anti-oxidants work in
synergy with the Plant Stem Cell technology to help
minimize the appearance of fine lines, wrinkles and
tired skin.
Clinically Proven Results
100% of the women saw a reduction in wrinkle appearance
within 2 weeks

Skin's collagen matrix and elastin fibroblasts can look up to




15 years younger




(a 50 year old subject's skin can appear like that of a 35 year old

)
Source: (EclosBeauty.com)
My Samping Experience:
I had the opportunity to try the following products from the starter kit:
The Facial Cleanser Skin Prep which refreshes skin and helps purify pores.
The Cellular Activator Face Serum which promotes collagen production and stimulates the growth of connective tissue, giving skin a more youthful look.
The Moisture Therapy Regenerative Cream which revitalizes skin stem cells, helping to tighten sagging skin and postpone wrinkles.
The Restorative Eye Cream which visibly reduces fine lines and wrinkles around the eyes.
The Instant Radiance Facial Scrub which evens out skin tone and texture and exfoliates dry, dull dead skin cells and enhances cell turnover.
The Skin Renewal Clay Mask which tightens pores, minimizing their appearance.
The éclos Terry Cloth Head Band which is really just for fun!
I used these products for about a week and a half, and I really loved the way they made my skin feel!  My favorite was the Facial Scrub because it had this warming sensation when you used it and it just felt like it was working, lol.  I also liked the Clay Mask because you could really feel it tightening up on your skin, and it was so easy to clean off compared to other masks I've tried in the past.
Here are some pictures I took before, during, and after trying the products.  Let me know what you think.
Before: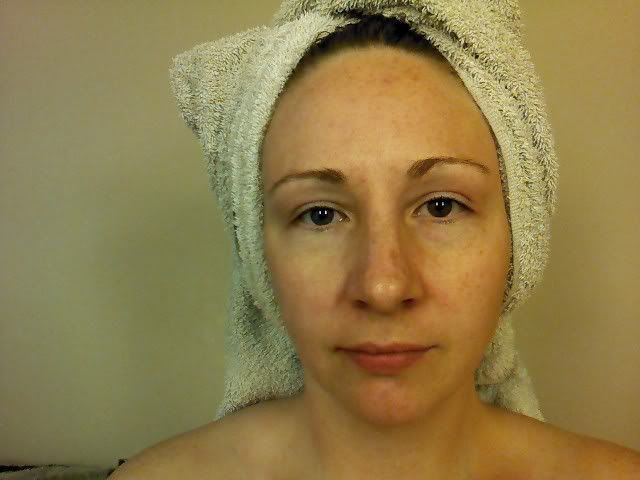 Using the Clay Mask: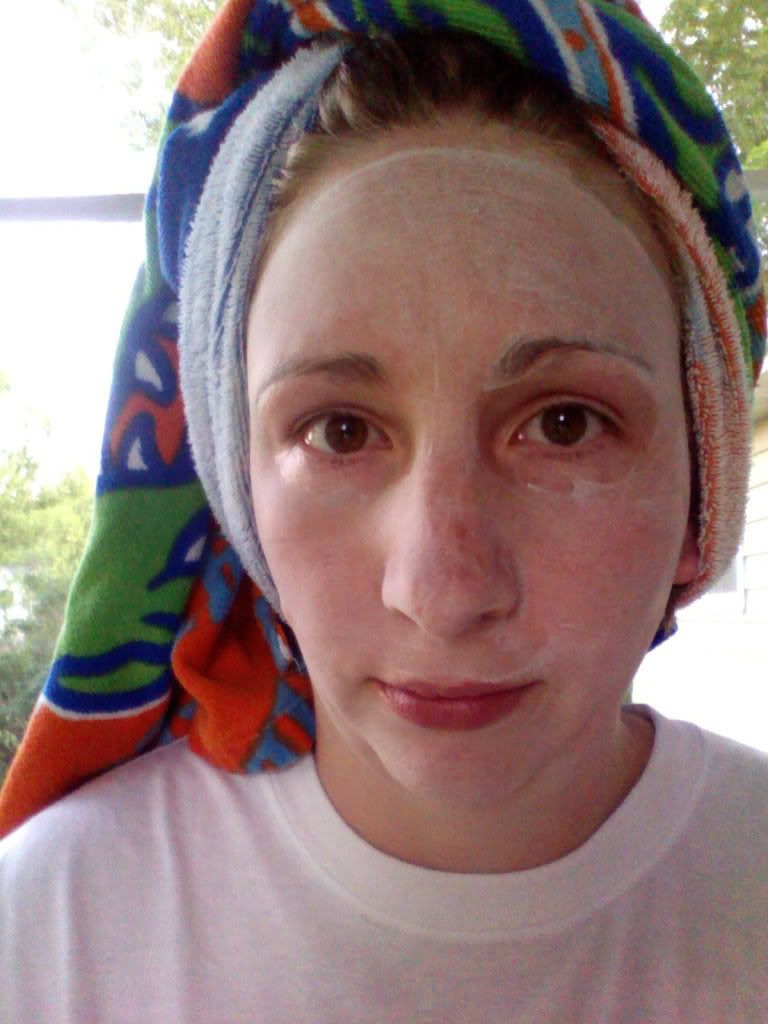 After (I think my skin looks smoother and less blotchy):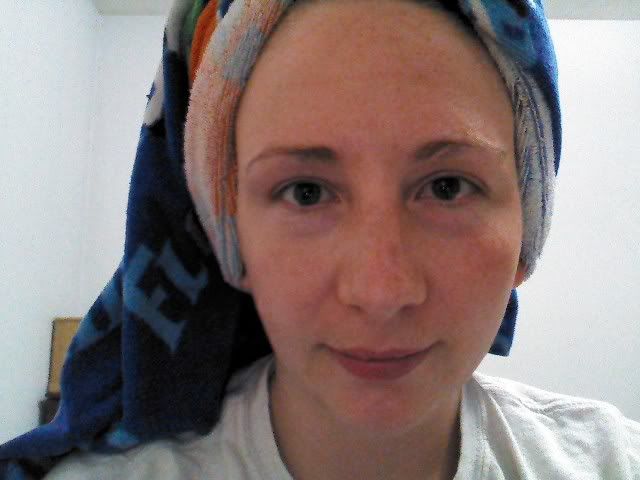 After using these products, I can honestly say I think my skin feels softer.  I also have this scar under my skin that was caused when my 2yr (then 1 yr) old scratched me and it caused scar tissue.  I feel like every time I use the clay mask and the facial scrub it seems to get a little smaller.  I can't be certain, but it just doesn't seem as big as it was before.  If it goes away I will buy this stuff forever, lol!
Giveaway:
Would you like to win your own éclos Skin Care starter kit to try out?  If so all you have to do to enter is leave a blog post comment telling me which product in the kit you are most excited to try!  Once you do that just hit Enter on the rafflecopter form!  (Open to US 18+)
a Rafflecopter giveaway