It is often difficult for someone who is not used to exercising to get started, and really get into a good habit. One way to make it a little easier for yourself is to find a hobby that you might enjoy, and use that as a starting point for establishing a nice routine of exercise in your life.
Some examples of things that you could consider if you are looking for activities to really spark your activity level:
volleyball

football

swimming

horseback riding

zumba

basketball

walking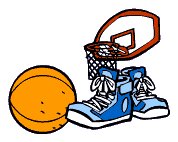 Each of these types of activities have their benefits and may be of interest to different people. If you like to be around friends and having a good time while you work out; team sports like volleyball, basketball, and football might be a great way to get in a little exercise.
Most towns have some sort of club team through the park & rec department, or a fun tavern league might be an option as well.
If you are looking for something low impact, swimming might be a good option. You can do this alone, or join a class at a place like the local YMCA.
Walking or horseback riding may appeal to you if you like to do things alone, but can also be great to do with a friend or family member who can help keep you motivated. I particularly like horseback riding because I get to wear some fun gear when I go. 
Another fun way to get into the swing of things, is to try a fitness class like zumba. If you are a beginner or a pro, zumba is fun for everyone!
I have tried a few zumba classes myself, and it is so much fun to figure out the dance routines and really get into it!