This post is sponsored. All opinions are my own. At The Mommy Bunch, we recommend items we hope you'll enjoy and may earn a commission on affiliate links included throughout this post.  
Into The Unknoooooown! This is all I have heard in my house for days. DAYS! My daughter was so excited to get the Frozen 2 Blu-ray that she has been singing this song nonstop. Luckily she is cute, and has a pretty good voice. I also happen to really like Frozen 2.
My kids were lucky enough to go see Frozen 2 in theaters with their dad, however, I hadn't seen it until just a few days ago. They told me all about it after they saw it. I mean everything… I knew the whole plot and all the characters, but I had yet to experience how good this movie was for myself. After finally getting a chance to watch I can tell you that I liked it so much that I'd dare say I like it more than the first movie. Not something I say about sequels very often!
Synopsis and Blu-ray Features
In "Frozen 2," the answer to why Elsa was born with magical powers is calling her and threatening her kingdom. Together with Anna, Kristoff, Olaf and Sven, she sets out on a dangerous but remarkable journey. In "Frozen," Elsa feared her powers were too much for the world. In the highly anticipated sequel, she must hope they are enough.
One of my favorite things included on the Blu-ray is the sing-along version of the movie. You and your kids can belt those songs out right along with Elsa and the gang. The words are right on the screen and you can really get into the moment.
In addition to the sing-along there are outtakes, deleted scenes, deleted songs, and more!
---
Frozen 2 Movie and Game Night
Our friends at Disney were kind enough to send us the movie, along with some other fun surprises, so we could watch and enjoy a fun family game night. To say my kids were thrilled about all the goodies we got may be an understatement. They are all about everything Frozen II right now! They even had to take my phone and do a cute little montage of all the fun stuff they get to play with.
So far we have played everything except the Frozen II Monopoly — simply because I know how epic those games can get and I'm just not ready to dedicate two days of my life to that right now. 😂
Each kid seems to have a favorite game and so far the rumbling rocks game is my 4 yr old's fave, memory is my 6 yr old's fave, and UNO is my 10 yr old's fave. My youngest also really likes the Olaf ring toss, he just isn't that great at figuring out how to actually catch the rings yet.
The thing they have all been playing with the most, though, has to be the karaoke machine! They love belting out their favorite tunes, or bossing me around, either way.
---
Frozen 2 Game Night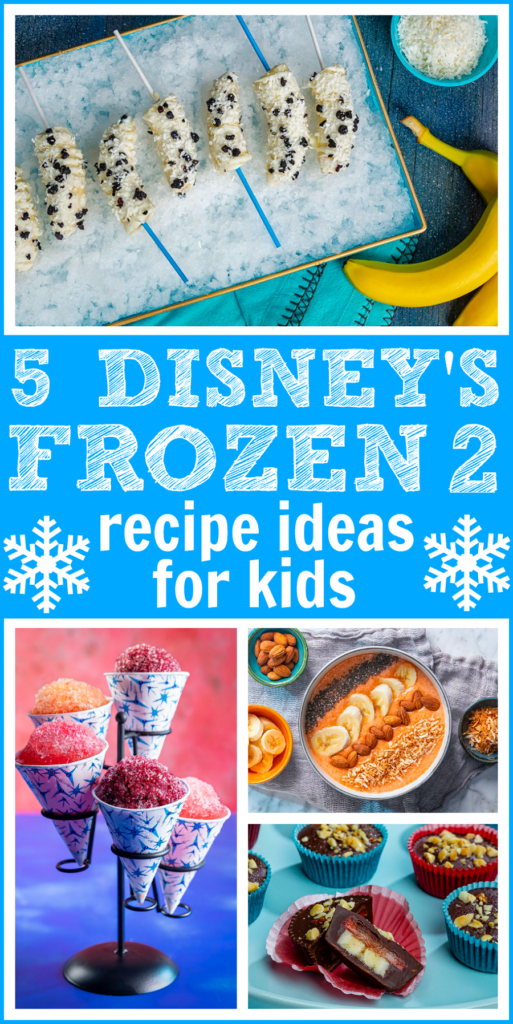 Looking to host your very own Frozen II game night? Make it easy with the fun games listed below!
Simply set up some game playing stations, have a few themed snacks, and let the kids play! Once you are ready for them to wind down, pop in the movie and enjoy.
---
Frozen 2 Karaoke Machine by eKids. Find it on Amazon here. My kids have been having a blast with this!
---
Frozen 2 Rumbling Rock Game by Spin Master. Find it on Amazon here. My four year old son's favorite game to play.
---
Frozen 2 Matching Game by Wonder Forge. Find it on Amazon here.
My six year old daughter loves this matching game… plus she beats me every time!
---
Frozen 2 UNO by Mattel. Find it on Amazon here.
The whole family can enjoy UNO, and it's even better when it is Frozen themed!
---
Frozen 2 Monopoly. Find it on Amazon here.
My 10 yr old daughter is a huge Monopoly fan and immediately claimed this game as hers.
---
Frozen 2 Snowflake Catch by Cardinal Games. Find it on Amazon here.
We've been having a ton of fun tossing the rings around. If only we were better at catching them…
---
Let us know what games you like the most! Head over to our Facebook page and share all about it.