Road trips with your kids can be a wonderful change in routine and an opportunity for lifelong memories. However, considering the potentially infinite ride back home if things go sour, it is important to pick your destinations well.
Florida is a state that has something to offer for everybody. Apart from planning for Disney and the Orlando parks, there are actually quite a few historic and natural destinations that will appeal to the whole family.
If you value fresh air and muddy boots, these are five lesser-known outdoor destinations that will get your heart pumping and your kids breathing clean air.
1. Payne's Prairie
You know how Florida Man stories always involve an alligator? Well this is where the gators come to roost.
The park has eight trails. The longest of these is the paved 16-mile Hawthorne State Trail. This woody, shaded trail hosts cyclists throughout the year and takes you into the heart of UF Gator territory, Gainesville, Florida.
The alligator/swamp viewing points are raised 50 feet high and are completely safe. You can view the American marsh ecosystem in all its muggy serenity from this elevated boardwalk.
One of the best things about this adventure is that it is never the same twice. Florida might not have much in terms of seasons, but the climate changes enough throughout the year that the swamp completely transforms. In July, you might see little water and an abundance of lily flowers, while in December you might see a floodplain of bathing bison and hogs.
2. Micanopy
Micanopy is the second oldest town in Florida after St. Augustine. This is a small, quant traditional little Southern town that has historically been a hub for antique shops and weekending university professors.
Come to Micanopy for a weekend of ice cream and fresh air. There is also a 200 year old cemetery This hidden gem is less than three miles from Lake Wauberg, where you can rent a canoe or paddleboat and take your family out on the water. Don't forget to bring bug spray!
3. University of Florida
For those who don't know, college football season starts in September and runs till December. Fall is the time of the year that alumni and fans from all over the country come to cheer their team on. Ben Hill Griffin Stadium, also known as "The Swamp," can hold 90,000 people.
This stadium is also a good place to do exercise. Students of all ages and walks of life come to run, climb, and sweat. If you want to be under the sun, Gainesville offers spectacular weather, if not, the covered part of the stadium is also widely used.
The University of Florida is a great choice for families with teenagers in high school. You and your kids can bowl, play pool, and access free high-speed wifi while soaking in the vibe of the 7th best public school in the country.
4. Silver Springs
The springs are not thermal baths like the ones you see monkeys bathing in in photos of Japan. They are a series of (cold) rivers that locals have managed to turn into a natural playground. You can float in a glass-bottom boat to peek at the wildlife under the water, experience the museum, or paddle down one of the rivers.
This is a camping-style adventure that allows parents and friends to enjoy a beer by the water while the kids float on the river. There are many springs to choose from. Among these are Ichetucknee Springs, Silver Springs, and Wakulla Springs.
Those who like snorkeling can also check out nearby Devil's Den. This natural beauty is an ancient sinkhole that slowly filled with water. You can rent snorkel equipment from the park office and climb into the depths of the limestone formation to your heart's delight.
The Florida accident attorneys of https://www.steinlaw.com/ recommend buckling up for any car rides and road trips across Florida. Some people even go off-roading in some of the wide-open spaces of Florida, which it is definitely encouraged to wear a seatbelt during as well!
5. St. Augustine
Okay so St. Augustine isn't strictly speaking North-Central Florida, but it is less than an hour away and definitely worth the visit.
St. Augustine was the first town in the United States. It was founded in 1565 by Spanish conquistadors. Florida has actually changed hands more than almost any other U.S. state. It has been owned by the Spanish twice, the English, and briefly, also the French.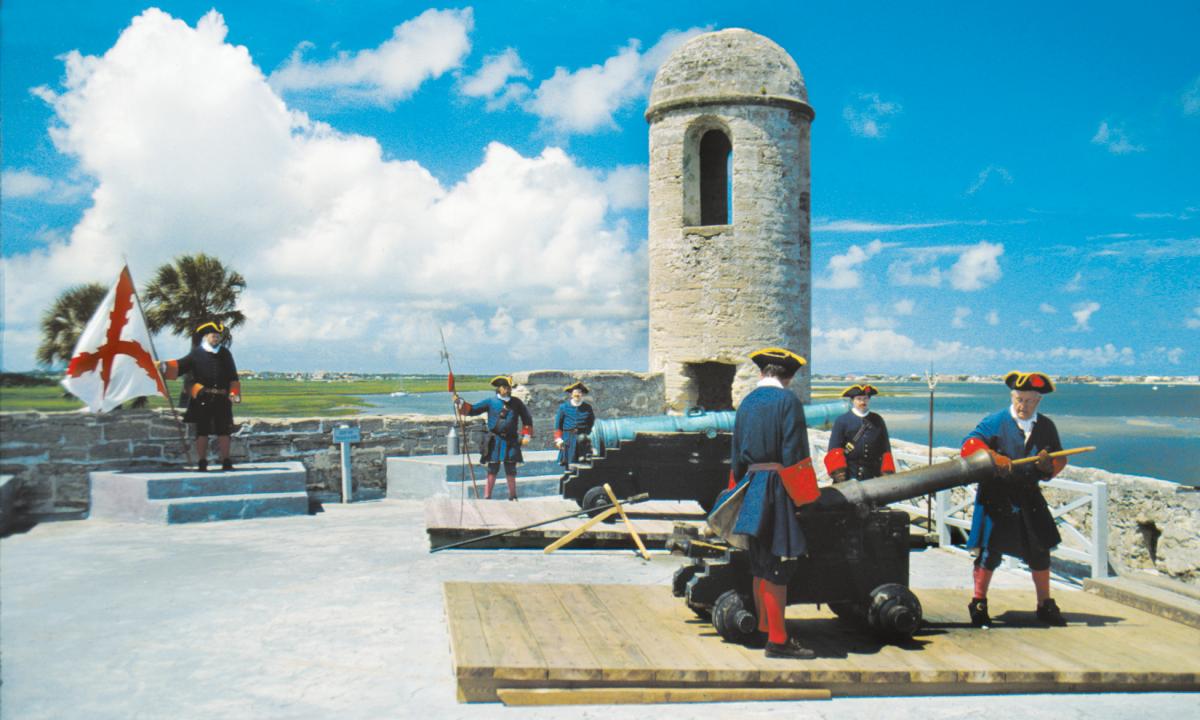 St Augustine is known for it's ghost tours, colonial fort, and vibrant touristic promise. They have a Ripley's Believe it or Not museum as well as 239 ice cream shops.
This historic town is a must-see stop for any family exploring Florida.