Disney is a magical place full of fun, creativity, and dreams. If you've been keeping up with my blog posts, Twitter feed, or Instagram account, you know that I recently had a chance to attend the 2014 Social Media Moms Celebration at Disneyland.
My family and I had a fantastic time making new memories. I had fun catching up with some old friends as well as making new ones. I also had the chance to sit in on a conference session where I heard from some wonderfully inspiring speakers.
Whether talking about their own businesses or life in general, these amazing speakers each shared something profound with us. I came away with a plethora of messages that I think can apply to many people in many ways and are worthy of sharing!
Donald Driver on life, dreams, and doing good.
One of the amazing speakers at the conference was the great Donald Driver (former NFL wide receiver for my favorite team, the Green Bay Packers). Mr. Driver shared some stories with us that had many of us in stitches with his humor, and in tears as he got quite personal, but he also shared some great advice.
A few of my favorite quotes picked out of Donald Driver's heartfelt presentation:
"You don't have to be great to start, but you have to start to be great" –Zig Ziglar. This is one message that can apply to many situations, and one that probably really hits home with Donald since he actually came from a really low place himself before becoming who he is today.
"All our dreams can come true, if we have the courage to pursue them" –Walt Disney. This is so true, yet so many of us find that the decision to stop doing what we are currently doing in order to venture out into the unknown and really pursue our dreams is too daunting of a task. I know I haven't mustered up the courage to really reach for my dreams yet, have you?
"Blog for a reason and tell/do something good" –Donald Driver. Donald told us this after explaining more about his life and how he uses his platform to do good things, and help kids in need. He then asked us, "What is your reason for blogging?" Definitely gives you something to think about.
Maxine Clark on following your passion.
Another great speaker and someone who had some very inspiring messages for us, was Maxine Clark (founder of Build-a-Bear). One of her most profound statements that really resonated with me was, "It's not what you have, but what you have to give."  I think too often we all get wrapped up in the idea of what we need or want, and don't think enough about how we can give. Giving to others is something I try to do often, but I know there is always room to do more.
If we are talking blogging, or any other business for that matter, Maxine had this advice to give, "When you follow your passion, it's not work — it's really play."  How true is that? I can say that when I like what I'm doing it sure doesn't feel like work to me. It is actually enjoyable to keep doing it, and makes every day feel like a wonderful day. Find your passion – then follow it!
Doug Bowman on using your voice.
At first, listening to the creative director of Twitter tell us about twitter (as if it isn't enough of my life already, right?) seemed like it wasn't going to help me in any new and significant way. Then Doug started talking about how different people and brands were using Twitter to make their voices heard, and how Twitter could really be an avenue to get your message out in a new and unique way.
How many other chances do you get to actually interact with a brand, talk to a celebrity, or use a tweet to get your message across? When that brand or celebrity responds back and interacts with you, sometimes the conversations can be priceless. When your message is inspiring, the results can be epic.
Doug showed us all kinds of neat trends and stats based on hashtags that are used over the year, and spoke to us about different brands that were 'doing it right'. Like when Oreo was on top of their game during the Super Bowl in 2013 with this tweet saying "you can still dunk in the dark". Remember that anyone?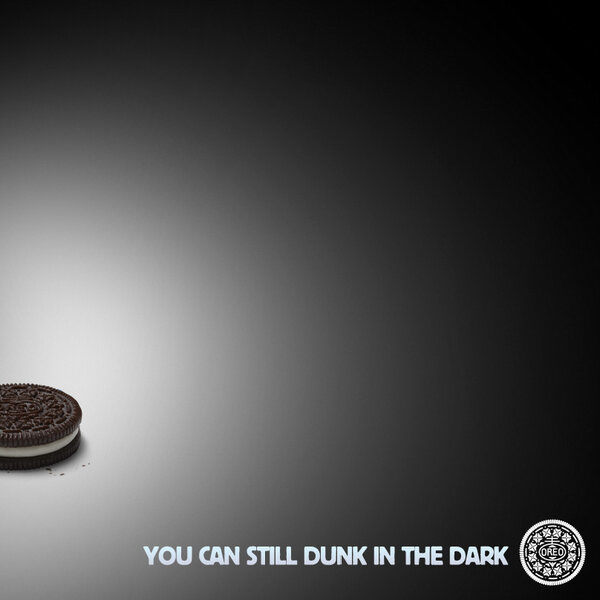 Power out? No problem. pic.twitter.com/dnQ7pOgC

— Oreo Cookie (@Oreo) February 4, 2013
In the end Doug's message was simple. "Be creative in how you use your voice, or help someone else use theirs."
Gary Buchanan on aspiring for more.
The last little message I will leave you to ponder is a quote from one of my favorite presenters at the conference session. Gary Buchanan, Social Media Manager for Disney Parks, made us all laugh over and over again but he also had some really great advice.
The one thing that really jumped out at me the most was the thought that "If you are coasting, it means you are going downhill." I'm not sure who originally said it, but it made so much sense to me. Just because things may be smooth sailing at the moment doesn't mean I should stop reaching even higher, or that I should lose my momentum! What do you take away from this quote?
Disclosure: I was invited to attend the DisneySMMom Celebration. I paid my own conference fees and received gifts during the conference. The DisneySMMom sponsors provided product and helped make the magic happen. All opinions magical or otherwise are my own.
Photo credit: Hyku and ESPN gameday photos