How do you make sure your family is totally taken care of when everyone is going in what seems like a hundred different directions? Deadlines at work, kids off to piano practice or sports, running errands, summer home-improvement projects, and the list goes on. How do you manage it all and make sure everyone has what they need to be healthy and active?
What I do is come up with a plan of action. As I've gotten older, and hopefully wiser, I've found that writing things down really helps me manage everything going on in our lives. This allows me to plan meals, activities, and stay on top of everything… including how well we are eating and staying active.
If you are ready to head into the new year with a plan of action and love the motto, "New Year, New You", then take a peek at these six ways to make sure everyone in your family is totally taken care of when you are crazy busy.
---
I was compensated for this post. This post also contains affiliate links and I will be compensated if you make a purchase after clicking on my links.
---
Six tips to be totally taken care of when you are crazy busy
1. Plan meals ahead of time
I can appreciate how hard it can seem to get a well-balanced meal on the table during busy nights juggling work, school, summer activities, etc. Heck, my husband is the king of last-minute dinners that tend to be lacking in the actual 'meal' category and often only hit one or two food groups (we have had many a discussion about this).
The thing about planning meals is that it can take a few minutes up-front, but save you tons of time in the end. Just remember these quick tips:
Keep it simple – meals don't have to be elaborate to be healthy. If we are really busy we will have been known to throw a bag of baby carrots on the table for everyone to share in order to get in our veggies.
Share the work – enlist the help from the family from toddlers to teens!
Make shopping lists – it may seem like a simple thing, but if you have a list of items needed for each meal then you are less likely to make unhealthy choices at the store and you will be prepared when it comes time to make your meals.
Plan for as little as one week, or as far as a month in advance. It is really up to you and repeat meals are okay!
Utilize a meal delivery service. One of the biggest lifesavers for me has been finding a great meal delivery service, like Purple Carrot, that I can trust to provide healthy meal options.
Click the link below and get $20 off your first order (new customers only) at Purple Carrot. See meal options here: Purple Carrot Meals!
2. Make errand running also a fitness activity
Want to get a workout in but don't think you have the time? Think about walking from errand to errand the next time you are out and about if possible.
Another option is to participate in play the next time you take the kids to the park. My kids want to go to the park almost daily and my husband and I always bring along a frisbee or some other activity to keep us moving while the kids are playing. There is nothing wrong in joining the kids on the jungle gym or joining the kids in a game of hoops either!
3. Use the right gear
Whether you are hitting the basketball court with your kids or simply going for daily walks, having the right gear can mean the difference between having a great time or frustration.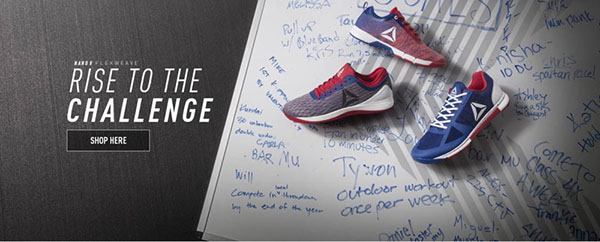 I love shopping for shoes and fitness gear at Reebok because they always have an awesome sale going on! Right now you can grab an extra 50% off with the code GETDOWN through the end of January — but even after that just check their site, there will probably be another sweet deal at some point. Shop Reebok here.
4. Eat breakfast and stay hydrated!
Everyone knows that a good breakfast gives you a great start to the day, right? I know that once I started eating breakfast every day I definitely felt more of an energy boost to keep me going. I also quit drinking soda and just sip water all day – talk about a difference!
5. Schedule, schedule, schedule
Keeping track of what everyone is doing and when can seem pretty daunting as more and more activities, appointments, games, etc. get added year after year. To make sure you can keep track of everything, and stick to all of the tips listed above, turn into a scheduling pro with these simple tips:
Choose the right calendar. Not every calendar is going to work for every person. I love my Google calendar for work stuff, but at home, we have a whiteboard that we can write all our important events on. Everyone knows that if something is going on, it will be on the whiteboard.
Use your calendar wisely. Think about the to-dos that come with each appointment as you add them to your calendar. Ex: If you need to RSVP for a party you put on the calendar, make sure to leave yourself a note to do so.
Take the time to plan. This might be the most important thing to remember. A calendar is great but doesn't work if you don't utilize it. Take a bit of time each week, or bi-weekly to plan out what is coming up soon and what tasks need to be done (ex. meal planning). By spending a few minutes planning, you will save yourself tons of time in the long run.
Limit Activities. Your kids probably don't need to participate in every extracurricular activity offered, especially if it is going to make everyone's lives that much busier. Limiting to one or two per year may be the best bet for everyone, and may help kids start thinking about the importance of activities that really matter to them to give it their best.
6. Don't be afraid to say no.
It is a good idea to decide ahead of time how much volunteering you are willing to do throughout the year. Just because you were asked to be on the dance committee at school doesn't mean you have to say yes. If you just don't have the time to fit it in, don't be afraid to turn people down when they ask you to volunteer. You don't even have to answer immediately if you don't want to, you can say "let me think about it" and then say no at a later date.
---
How do you make sure everyone in your family is totally taken care of?