A Masters of Business Administration degree can not only greatly increase your chances of finding employment, but also increase your potential salary base. According to the GMAC Corporate Recruiters Survey, it is estimated that an employee with an MBA will earn an average of $40,000 more than someone with a bachelor's degree.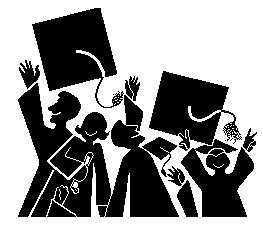 So why should you consider an MBA? There are two fields in particular that are in high demand right now, Health Informatics and Sport Management.
Healthcare is the fastest-growing sector of the U.S. economy, with an estimated 5.6 million jobs added by 2020.

Job growth among entry-level health information professionals is estimated at 21 percent. MBA graduates with Health Informatics expertise will be urgently needed to manage this growing workforce.

Healthcare administrators (like those with Health Informatics and Business Administration expertise) are expected to see 22 percent employment growth in coming years with an average annual salary around $85,000.

Employment in sports-related industries is projected to grow nearly as quickly, with some job categories (like coaches and scouts) seeing 29 percent job growth.

By 2020, the government predicts growth of 22 percent in professional sports activities as the U.S. population continues to expand. At the same time, revenue from sporting events is higher than ever with a renewed emphasis on effective off-the-field and financial management.

Careers in sports-related industries often involve irregular hours, making online education the perfect fit for professionals who want to work and earn their Master of Business Administration at the same time.
Heath Informatics
The expanding and diversifying healthcare industry requires knowledgeable managers to help ensure healthcare businesses run smoothly. Health services managers make sure companies adhere to government reforms to healthcare delivery.
They oversee the work of doctors, technicians, and clerical workers. In small facilities, they may oversee or co-manage an entire healthcare facility, whereas in large facilities they typically manage a department, such as patient care services or finance.
Sports Management
With a sports management MBA, you'll be prepared to work in administration associated with the world of sports.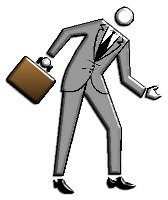 There are multitudes of positions available in marketing, advertising, finance, scheduling, project management, human resources, and facilities management.
In this field, you can work with a team or player, with the sports program at a college or high school, or at a specific facility. Entry-level positions usually have you working as an assistant, but like with other fields, you can work your way up the ranks through education and experience. Getting your MBA only increases your chances of starting off in a great position!
Some of the most sought after positions in the sports management field are executive positions with professional sports teams and organizations such as the National Football League or National Basketball Association. These are typically highly demanding positions, and will usually command higher salaries in excess of $100,000 per year. Athletic directors at prominent colleges and universities are also highly sought after, and come with a great deal of pressure and responsibility.