If you are thinking of visiting some local wineries and sampling their selection of unique wines, there is no better time than the present!
Visiting a vineyard and getting in on some wine tastings offers an opportunity to sample different wines and expand your palate. Whether you prefer white wines or red wines, you are sure to find something that you enjoy. Plus, the owners or managers will be able to offer more insight into how the wines are made and what they can be paired with.
Overall, it can turn into quite an educational experience, and you are sure to go home with more wine-related knowledge than you arrived with.
Massbach Ridge Winery
Located in Elizabeth, Illinois, Massbach Ridge Winery boasts "Where Every Day Is A Celebration."
At Massbach, you can take a tour when the weather allows, and/or enjoy the winery tasting or the downtown tasting room located in Galena. Be sure to check their website for tour information and a schedule of events.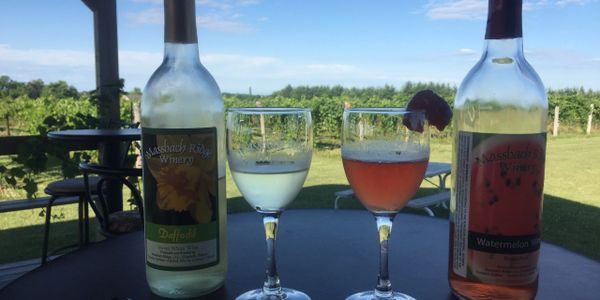 Fergedaboudit Vineyard & Winery
The name of this vineyard had me at hello. But once you get past that, the story of founder Rosario Bruno, coupled with the wine tasting options. I am going to have to pay a visit here very soon!
Famous Fossil Winery
The "famous" fossil gets its name from when they first started digging the ground for their vineyard. A fossil was dug up called a recepticulite (sea sponge) and is 450 million years old. You'll see it sitting on their bar along with lots of others throughout the tasting room. They keep finding more fossils too!
Learn more about Famous Fossil here.
Rocky Waters Vineyard and Winery
Rocky Waters Vineyard and Winery has been recognized year after year as one of the best places to visit in the Midwest by Midwest Living magazine. As a family with deep roots in the area, the Spahn family is proud to have created one of the many wonderful and unique attractions to be found in the Mississippi River bluffs region where Wisconsin, Illinois, and Iowa come together.  
You can head to Rocky Waters for a tasting and a tour of the winery. They have fourteen wines available for purchase as well. You can find out more information on their website.
Galena Cellars Vineyard
Take a trip to the country and enjoy the view at the vineyard – or the vineyard with a view! Take a vineyard tour and experience firsthand how Galena Cellars wine is made. Enjoy a wine tasting or simply relax on the spacious wrap-around deck with your favorite glass of wine. There's always something happening at the vineyard!
Galena Cellars also hosts a cozy guest suite and a quaint guest house. Perfect for a family get-together, a romantic getaway, or girls' night out.
This is a pet-friendly vineyard so feel free to bring your furry friends. Just know pet owners are responsible for their pets.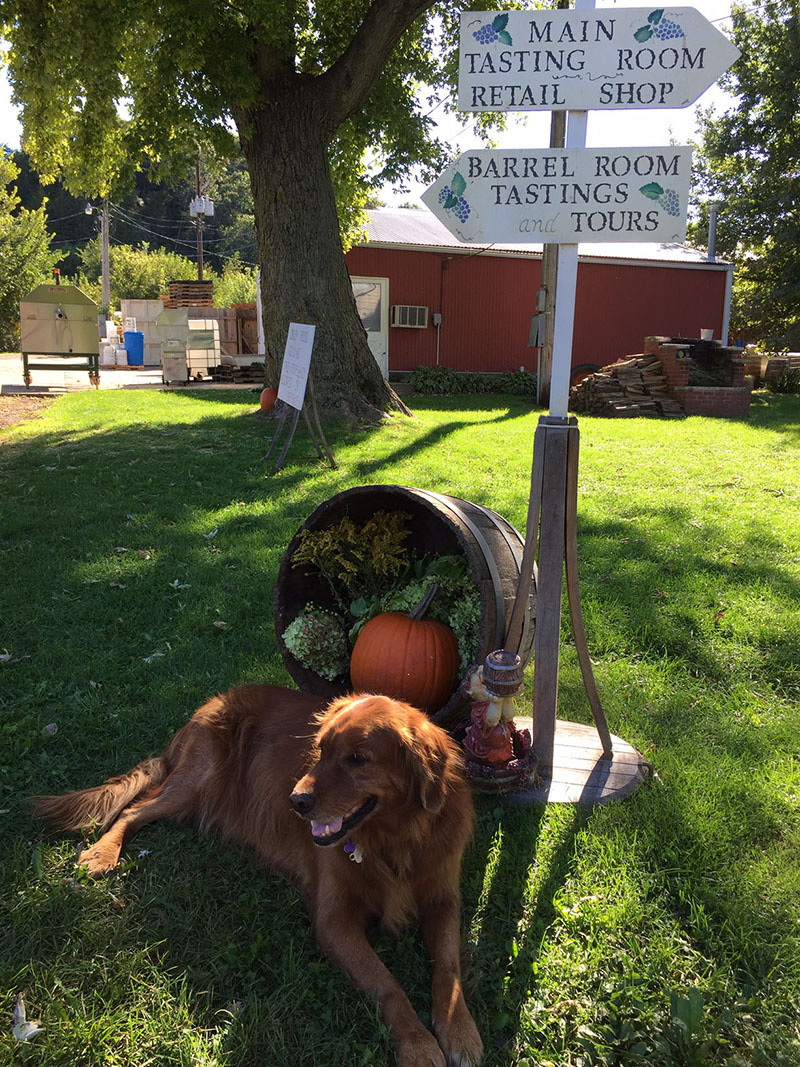 The Wagner House
The Wagner House is located in once was an old print building, so in addition to a wine bar, there are plenty of meeting and event spaces.
The Great Debate is a rustically refined wine bar and restaurant located on the first floor of the Wagner House. The curated selection of wines creates a wonderful portfolio for tasting all renowned regions of the world.  Think of it as your little cultural hideaway. 
They even have a house manifesto at The Wagner House that includes some pretty useful advice! Check it out here.
---
More Wine Tours
Looking for more wine tours around the country? Check out these six fabulous wine tours on Long Island!
---
Thanks to Barkau Automotive of Stockon for these great tips on where to visit.